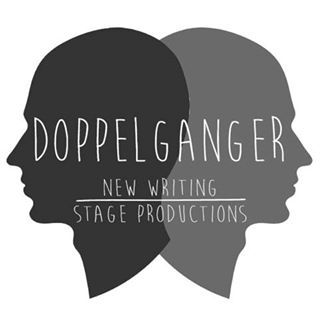 Doppelganger Productions is a none-profit company limited by guarantee (company no: 8174535) formed in 2012. A new writing theatre company based in Bournemouth, we produce innovative stage work by emerging and established theatre makers with a focus upon Dorset-based playwrights. We aim to create a vibrant theatre culture in Bournemouth and to present our work to audiences nationally and internationally.
We have performed work at the Lighthouse, Poole; Bournemouth University; the Rex Cinema, Wareham; Vita Nova (Boscombe Fringe), Boscombe; the Winchester Arts Pub, Bournemouth; the Shelley Theatre, Boscombe; Chaplin's Bar, Boscombe; Bournemouth Town Hall; Regent's College, London; the Charing Cross Theatre, London; the Bread and Roses Theatre, London – and additionally in a number of site-specific venues in Dorset. We have staged a number of plays in the Bournemouth Arts by the Sea Festival and in Bournemouth University's Festival of Learning. In 2014, funded by Arts Council England, we mounted a ten-venue South-West tour of a play evoking local history – Robert Louis Stevenson in Bournemouth struggling to write The Strange Case of Doctor Jekyll and Mr Hide – underwriting our commitment to local theatre and to local subject matter which avoids parochialism.
A recent development has been in the creation of specialist workshops – radio and television scriptwriting, poetry, Twitter fiction, graphic fiction. Production opportunities are offered in radio and television projects. Last year we launched Doppelganger Firsts, a spin-off from the workshop involving a series of rehearsed readings of new stage plays we would like to subsequently put into production.