After a sell-out performance of John Foster's gripping courtroom drama, Shot at Dawn, atmospherically staged in Bournemouth Town Hall's Council Chambers, Doppelganger Productions is launching a Dorset wide tour of the performance in 2016.
This compelling and emotional drama is based on the story of two young men from the Dorsetshire Regiment, on trial for cowardice. The outcome of a guilty verdict? Execution by firing squad.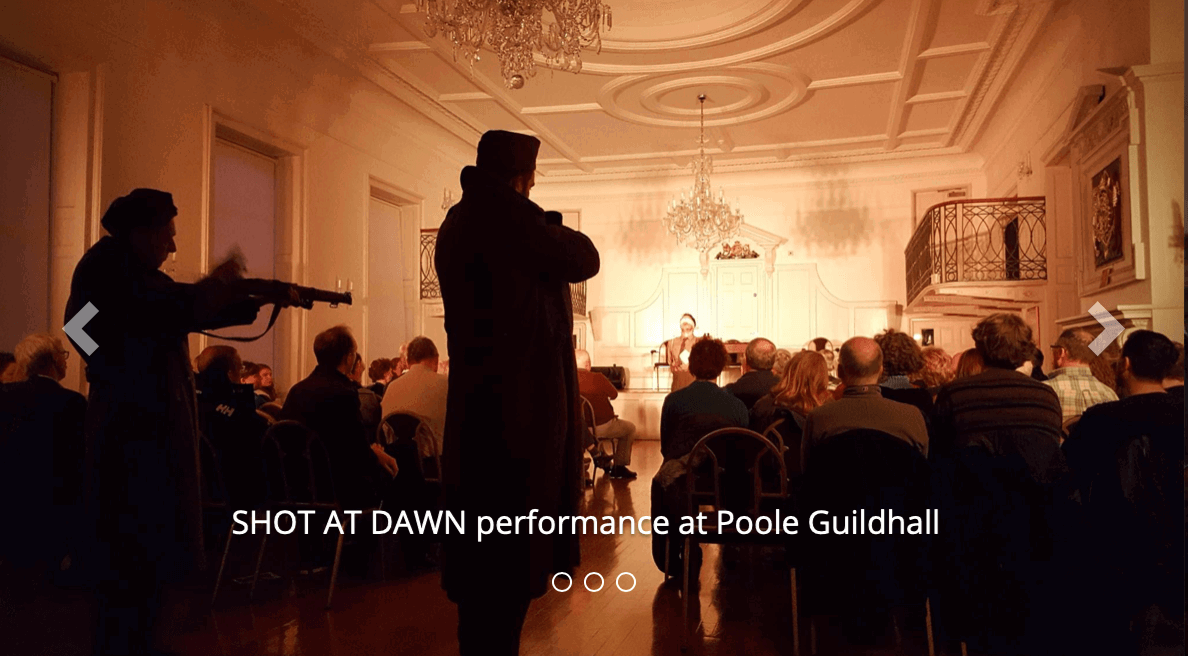 The touring production will be dramatically brought to life as it is performed in historic courtrooms across Dorset. From the emotionally charged Shire Hall in Dorchester with its original Georgian courtroom where the Tolpuddle Martyres were tried and held; the magnificent Guildhall in Poole, formerly the town's Magistrate's Court; the historic Corn Exchange in Blandford Forum and the intimate Council Chambers in Bridport's original Town Hall. All the venues reinforce the stark reality that soldiers were denied legal representation and the right of appeal.
John Foster spent time studying the original transcripts from the trials, which were until recently restricted from public access. Now for the first time this material is available, and combined with first-hand eyewitness letters, diaries and accounts, the story reveals how these two heroes were suffering from what we now know as Post Traumatic Stress Disorder, yet were condemned to death for their perceived disloyalty.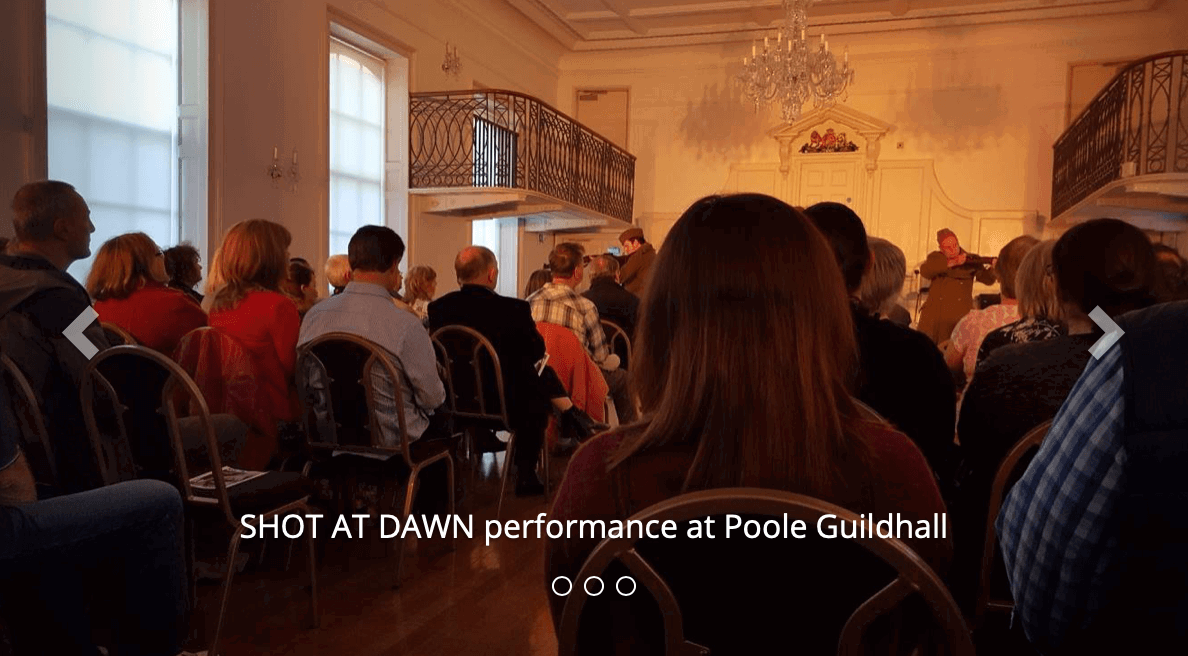 The strength and originality of this new production has been acknowledged with support from national funding through the Arts Council Grants for the Arts, Heritage Lottery, The Big Lottery Fund, West Dorset District Council, Arts University Bournemouth and Poole Borough Council.
With 8 performances in 4 stunning locations, audiences can expect a truly unique piece of theatre with a chance to learn more by attending the programme of talks and Q & A's. Plus a chance to come along to one of the 4 afternoon Tea Dances, to help build up the Living Memories project of Dorset during the great war.
A follow-up to our 2016 WW1 drama SHOT AT DAWN.
This is a filmed interview reflecting the research and public engagement of the production with Dorset people and their recollections of the verisimilitudes of the First World War experience.
IN PARTNERSHIP WITH
Dorchester Arts, Bridport Arts Centre, The Lighthouse, Poole and Blandford Forum WW1 Committee.